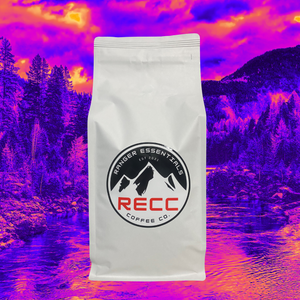 Ranger Essentials Eagle Claw Single Origin Medium Roast Columbian Coffee (2 lb. bag)
Ranger Essentials Eagle Claw is a Single Origin Medium Roast Columbian Coffee (2 lb. bag)
Roast: Medium
Origin: Colombia
Process: Washed
Notes: Milk chocolate, peanut, medium acidity
Note: Comes in whole bean only.
"Cafe de Columbia" coffee plant spread to Colombia by 1790. The oldest written testimony of the presence of coffee in Colombia is attributed to a Jesuit priest, José Gumilla. In his book The Orinoco Illustrated (1730), he registered the presence of coffee in the mission of Saint Teresa of Tabajé, near where the Meta river empties into the Orinoco. Further testimony comes from the archbishop-viceroy Caballero y Gongora (1787) who registered the presence of the crop in the northeast of the country near Giron (Santander) and Muzo (Boyaca) in a report that he provided to the Spanish authorities.
BACKSTORY: "Operation Eagle Claw"
"Operation Eagle Claw, known as Operation Tabas in Iran, was an operation by the United States Armed Forces ordered by U.S. President Jimmy Carter to rescue 52 embassy staff held captive at the Embassy of the United States, Tehran on 24 April 1980."

"The operation, one of Delta Force's first, encountered many obstacles and failures and was subsequently aborted. Eight helicopters were sent to the first staging area called Desert One, but only five arrived in operational condition. One had encountered hydraulic problems, another was caught in a sand storm, and the third showed signs of a cracked rotor blade. During the operational planning, it was decided that the mission would be aborted if fewer than six helicopters remained operational upon arrival at the Desert One site, despite only four being absolutely necessary. In a move still discussed in military circles, the field commanders advised President Carter to abort the mission, which he did."

"As the U.S. forces prepared to withdraw from Desert One, one of the remaining helicopters crashed into a transport aircraft containing servicemen and jet fuel. The resulting fire destroyed both aircraft and killed eight servicemen."
References: