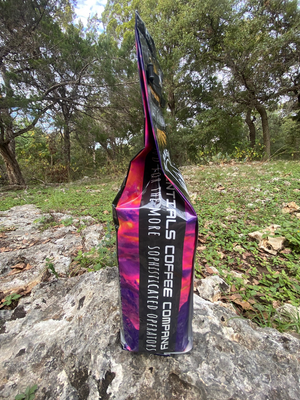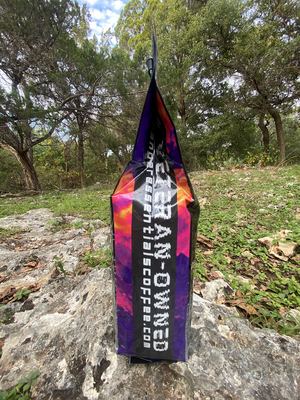 Ranger Essentials Wolverine Single Origin Fair Trade Organic Dark Roast Indonesian Coffee (12 oz. bag)
Ranger Essentials Wolverine is a Single Origin Fair Trade Organic Dark Roast Coffee (12 oz. bag).

Roast: Dark
Origin: Sumatra
Process: Washed
Notes: Dried apples, bakers chocolate, apricot, heavy body, and mild acidity
Note: Comes in whole bean only.
"Sumatra is one of the Sunda Islands of western Indonesia. It is the largest island that is fully within Indonesian territory, as well as the sixth-largest island in the world, not including adjacent islands such as the Simeulue, Nias, Mentawai, Enggano, Riau Islands, Bangka Belitung, and Krakatoa archipelago."
BACKSTORY: "Codename Wolverine"
"The wolverine is a solitary muscular carnivore with a reputation for ferocity and strength in proportion to its size, with a demonstrated ability to kill prey many times larger than itself."
"Between July and December 2003, TF 121 carried out twelve unsuccessful raids to find Saddam Hussein, together with 600 other operations against targets, including 300 interrogations. On 12 December 2003, a raid on a house in Baghdad, that was being used as an insurgent headquarters, captured Muhammed Ibrahim Omar al-Musslit, who was Saddam's right-hand man, known to TF 121 as "the source" or "the Fatman". Early the next morning he revealed where Saddam may be found. This intelligence and other intelligence from detained former members of the Ba'ath Party, supported by signals intelligence from the ISA, finally pinpointed Hussein at a remote farm compound south of Tikrit. Operation Red Dawn was launched on two likely locations of Saddam's whereabouts (code-named Wolverine 1 and Wolverine 2) near the town of ad-Dawr. C squadron, Delta Force, ISA operators under TF 121, and the First Brigade Combat Team of the 4th Infantry Division, conducted the operation, Delta operators eventually found and arrested Saddam Hussein."
Other uses:
"In the 1984 action film "Red Dawn" the story follows a group of teenaged guerillas, known as the Wolverines, in Soviet-occupied Colorado."
References:
https://en.wikipedia.org/wiki/Wolverine
https://en.wikipedia.org/wiki/Red_Dawn
https://en.wikipedia.org/wiki/Sumatra